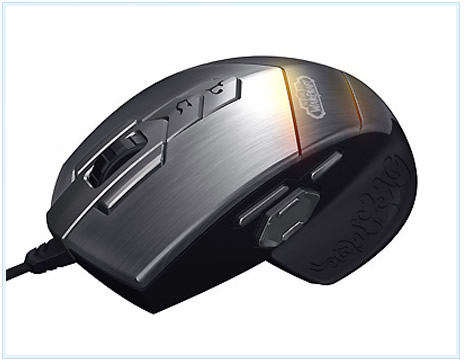 SteelSeries saco dentro de su variedad de productos para el World of Warcraft, un mouse para hardcore gamers.
Su diseño estetico personalmente me encanta, pero tal vez eso no sea lo que mas te llame la atencíon, sino las siguientes caracteristicas:
.
– 15 botones programables (Cuantos dedos vas a necesitar?)
– La iluminación del mouse puede ofrecernos 16 millones de colores
– El precio ronda los 100 Euros.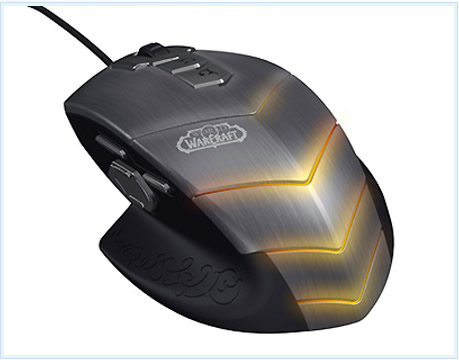 Aquí la descripción completa en ingles:
Designed by Blizzard® and SteelSeries specifically for World of Warcraft®, The World of Warcraft® MMO Gaming Mouse provides remarkable benefit to all World of Warcraft® gamers, regardless of level or play style. The mouse can be customized to fit the users personal preferences; the illumination feature allows for up to 16 million colors, programmability of all 15 buttons via an intuitive and easy to use drag and drop interface. The fluid integration of software with hardware will provide the user with an amazing in-game experience featuring superior performance, comfort and control. The World of Warcraft® MMO Gaming Mouse is fully scalable to meet and exceed the requirements of even the most discerning World of Warcraft® gamer.
* 16 million illumination choices * A total of 15 programmable buttons
* Several predefined macros and posibility to create your own
* World's first gaming mouse designed exclusively for World of Warcraft®
• Cable (braided): 2 m / 6,6 ft.
• 15 buttons
• 800 – 3000 CPI
• 3,6 mm lift distance